2014-05-09, 22:03
LFS-License: entyzor

Normal Person

Posts: 1,764
Joined: Aug 2013
GameSpy closure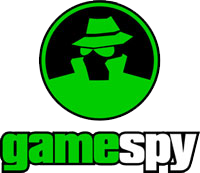 ---
---
GameSpy
was
a provider of online multiplayer and matchmaking middleware for video games. The company originated from a
Quake
fan site founded by Mark Surfas in 1996; after the release of a multiplayer server browser for the game,
QSpy
, Surfas licensed the software under the GameSpy brand to other video game publishers through a newly-established company, GameSpy Industries, which also incorporated his Planet Network of video game news and information websites, and GameSpy.com.
To the main piece of news..
Hundreds of video games - including those made by
EA
,
Ubisoft
,
Gearbox
,
Nintendo
,
Konami
,
Capcom
,
5th Cell
,
Koei
,
Firaxis
, and more - may be taken offline as Glu's GameSpy multiplayer servers shut down on May 31. This is devastating for thousands of players as many old games, which used GameSpy as a multiplayer server provider, will or may be dying out.
Full list of affected games
Reddit's compilation of affected games
If you find a game which you've played in the past, feel free to have a good time with it until the servers shut down. Relive your memories and let the great company rest in peace.
User(s) browsing this thread: 1 Guest(s)