2016-10-16, 14:58
(This post was last modified: 2016-10-16 14:59 by Pete.)
LFS-License: MButcher

[TC] Team Leader

Posts: 12,006
Joined: Sep 2011
Speedrunners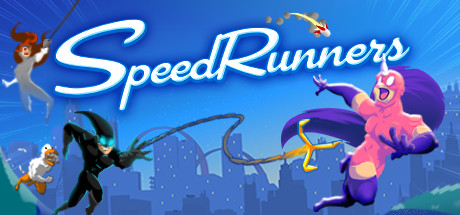 Speedrunners on Steam
Speedrunners on Steam Wrote:Cut-throat multiplayer running game that pits 4 players against each other, locally and/or online. Run, jump, swing around, and use devious weapons and pick-ups to knock opponents off-screen! One of the most competitive games you'll ever play.
This game is flipping brilliant.
A couple of us have been playing this on TS and needless to say we're a little bit in love with the mechanics and gameplay of speedrunners. I'll hopefully be able to record a few videos later to show you all what I mean.
Consider checking it out and if you do buy it, jump on TS and we'll have a few games
2016-10-16, 15:01
LFS-License: viper_fifer

00' Suzuki GSX-R 750 Owner

Posts: 258
Joined: Oct 2011
RE: Speedrunners
This game is ace. Hopefully, it'll appeal to a majority of the community
2016-10-16, 16:10
LFS-License: IgNn

Normal Person

Posts: 139
Joined: Feb 2015
RE: Speedrunners
Played this game before, good game but cant recommen to those with weak nerves
Make no excuses today, commit yourself to getting better
User(s) browsing this thread: 1 Guest(s)