GTA Online: Gunrunning Update
2017-06-02, 23:34
(This post was last modified: 2017-06-07 17:03 by Ras.)
GTA Online: Gunrunning Update
Coming June 13th!
GTA Online: Gunrunning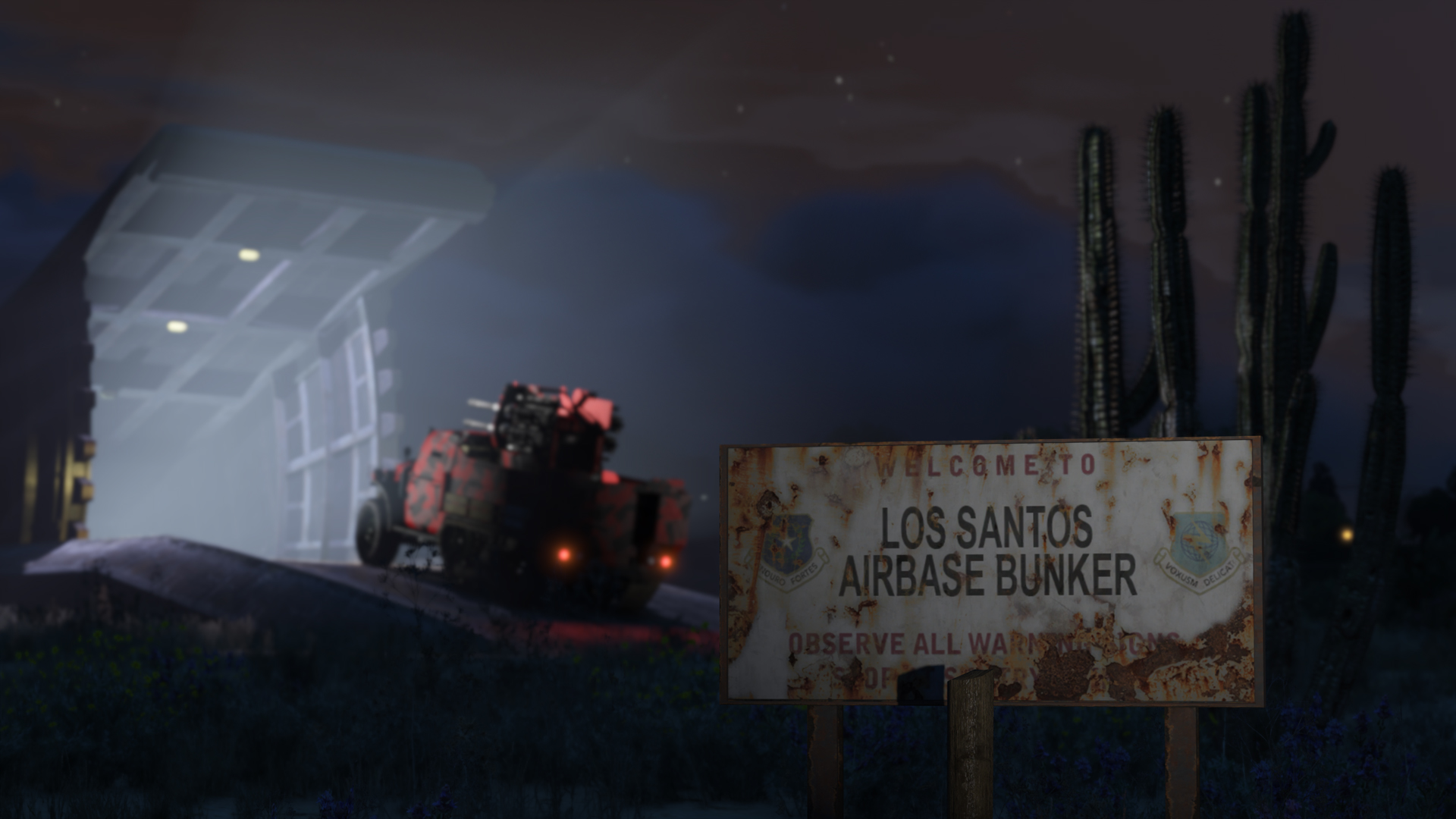 To thrive as an arms dealer in GTA Online: Gunrunning, it's going to take more than street smarts. Choose your supporting vehicles and armaments wisely for your best chance to outwit both the feds and any rival dealers. Start moving weapons to eager buyers in Los Santos or Blaine County to earn a tidy profit and tap into powerful new upgrades, modifications and heavy duty weaponry.
Highlights:
Underground bunkers.
Mobile Operations Center (MOC) -

"Storable in your Bunker, this drivable command center's modular construction allows for tailored combinations of vehicle workshop, weapons workshop, luxury living quarters, and command center – with facilities for upgrading and customizing your arsenal and modifying Weaponized Vehicles (including turrets for your MOC that can be manned by your squad) – all at your fingertips, and pulled by a fully customizable commercial semi."

Crazy new vehicles, including a mobile anti-aircraft trailer and jet-powered motorbike.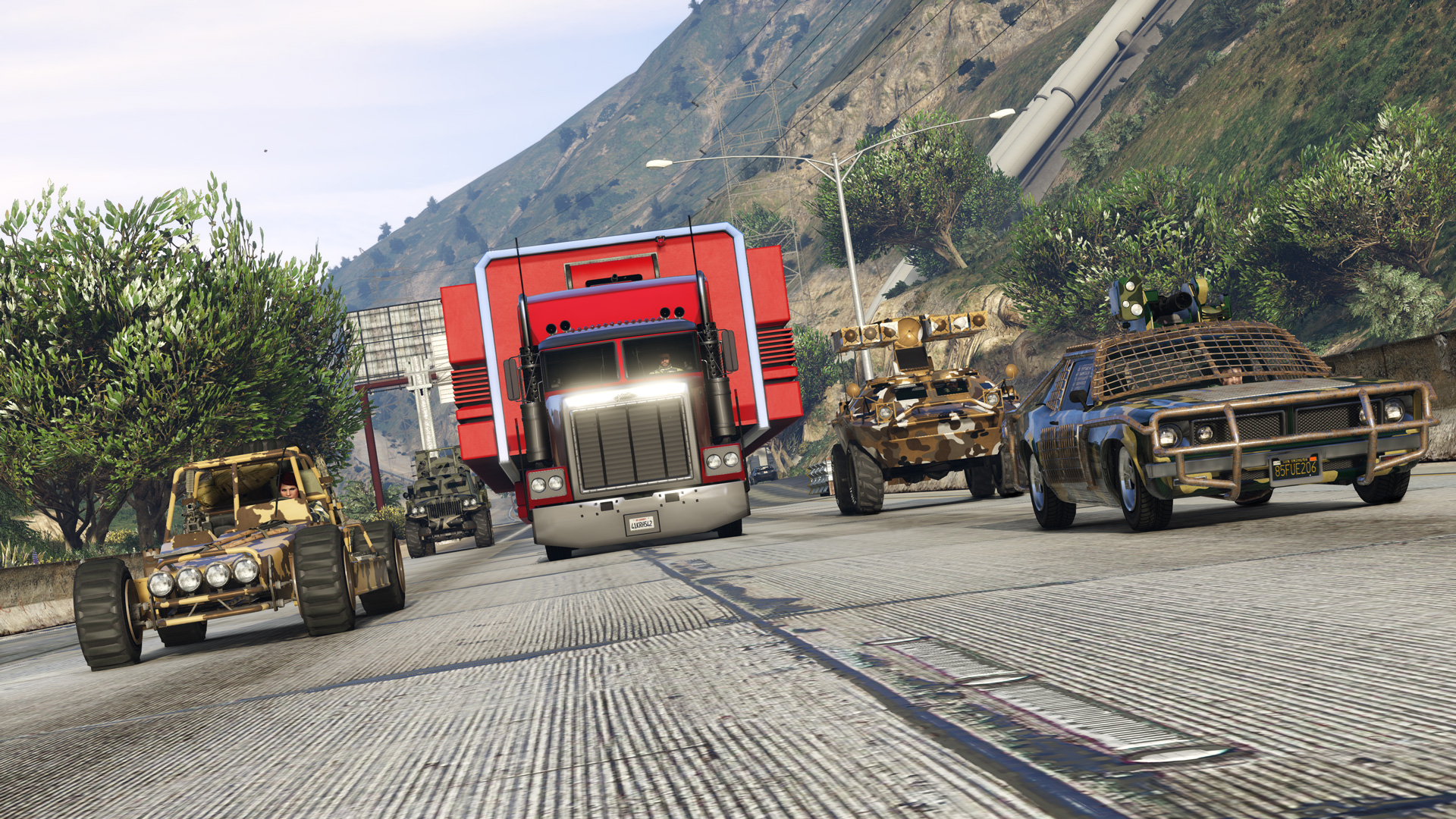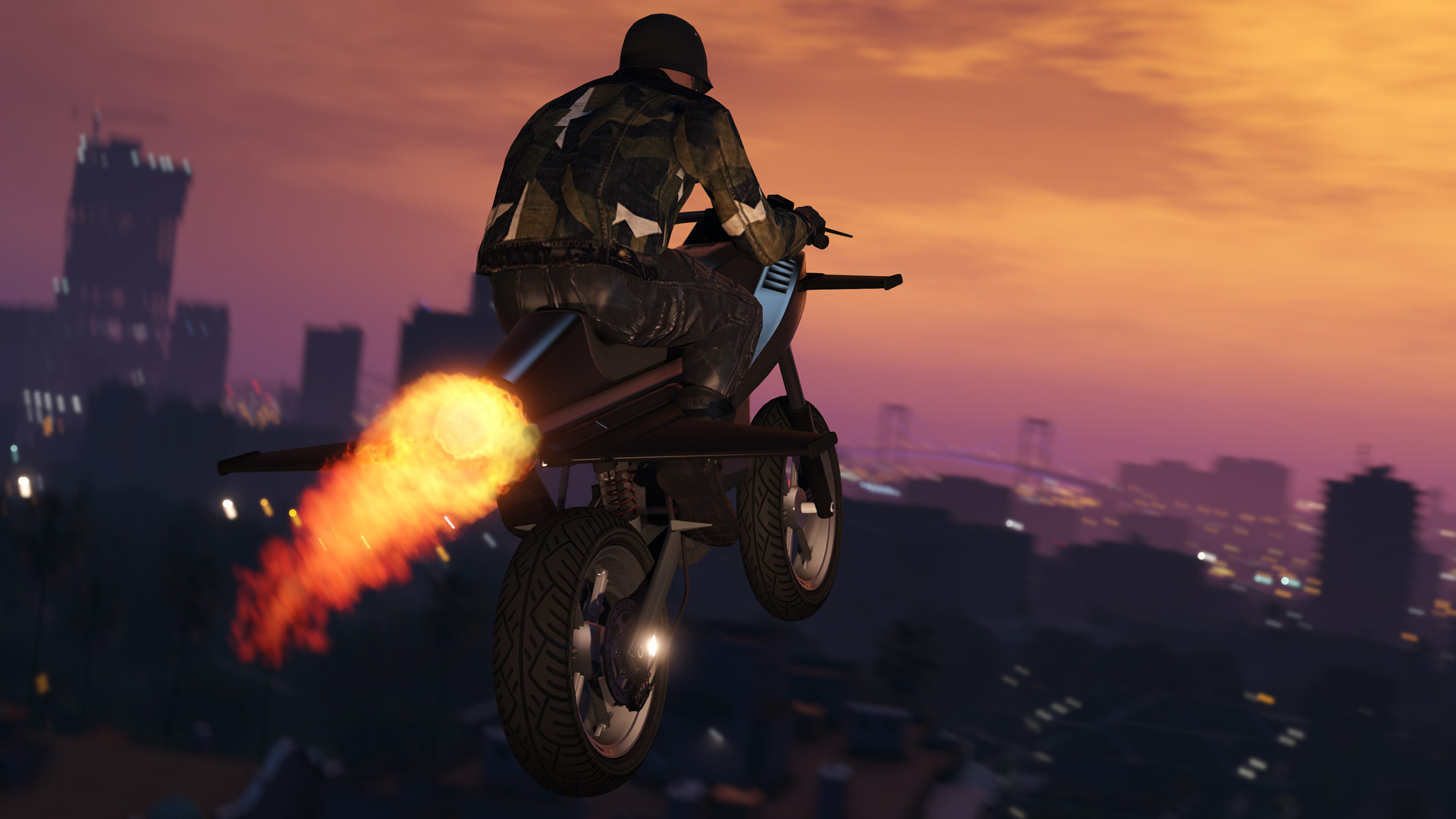 http://www.rockstargames.com/newswire/ar...Centers-an
2017-06-02, 23:52
LFS-License: n00b_racer

[RDSR] Member

Posts: 395
Joined: Aug 2013
RE: GTA Online: Gunrunning Update
Pretty impressive
2017-06-03, 00:17
LFS-License: Seal..

cze

Posts: 368
Joined: Jul 2012
RE: GTA Online: Gunrunning Update
these DLCs are only for multiplayer, right? It doesnt add anything into singleplayer, and those DLC cars are not available in sp, right?
2017-06-03, 02:27
RE: GTA Online: Gunrunning Update
2017-06-03, 07:02
RE: GTA Online: Gunrunning Update
awyeeeaaah! I'm ready
2017-06-03, 17:41
LFS-License: gt4_pl

-=GG=- -=OK=-

Posts: 1,145
Joined: Dec 2011
RE: GTA Online: Gunrunning Update
I'm not ready!
2017-06-07, 16:59
RE: GTA Online: Gunrunning Update
Quote:The manufacture and distribution of illegal arms comes to Southern San Andreas

next week on Tuesday June 13th in Gunrunning, the latest GTA Online update for PS4, Xbox One and PC.



Fortify a subterranean bunker, decimate your enemies in a Mobile Operations Center, wreak havoc in a new fleet of Weaponized Vehicles, and make your mark on the SA arms trade. Watch the new trailer above.
2017-06-13, 18:39
RE: GTA Online: Gunrunning Update
Time to give it a try!
User(s) browsing this thread: 1 Guest(s)