2017-07-28, 23:29
(This post was last modified: 2017-07-28 23:34 by xMosali.)
LFS-License: xMosali

Shadow

Posts: 24
Joined: Mar 2016
Getting a loan
Hello,

heres my idea, but I don't know if it will be a good idea for the server or not
it's about getting a loan from a command !loan and you enter the amount you need there can be a max number like 80k .. or you can get it from a bank

the Idea becomes usable lets say if you car broke down and you don't have money for a new one or used you get a loan and when you get it, here's how to pay it back

1. you won't get your bonus if you get the loan, it goes for paying the loan
2. if you sell any car the money goes for paying the loan
3. if anyone sends you money it goes for paying the loan
and there could be better ways to pay up the loan, and you can't get a 2nd loan until you pay the 1st loan

feel free to add some additions of yours, thank you
2017-07-28, 23:32
LFS-License: nathan818

Inspector

Posts: 849
Joined: Dec 2011
RE: Getting a loan
Shortens the length of the game. No real benefit.
You have a uf1 for when you go minus.
Howlin loves Internet Explorer.
2017-07-28, 23:32
LFS-License: Garypants

The Slow One

Posts: 2,970
Joined: Mar 2014
RE: Getting a loan
It's more fun managing your money. If you're getting low, drive a slow car with a restriction.
2017-07-29, 12:39
LFS-License: Sir Elton John

Citywide Rapid Assistance Pursuit

Posts: 236
Joined: Dec 2016
RE: Getting a loan
I agree with Carl and Nathan on this one, I dipped to -4k at one point, then I made money in UF1/XFG/XRG with 50% restriction and made up to 100k in about 1 month. It is possible, just work for it.

~Lose
2017-07-29, 13:26
RE: Getting a loan
Isn't the whole point of a
cruise
server to
cruise
and earn money? Not just be lazy and go and get a loan.
It was also suggested before
here.
2017-07-30, 18:10
LFS-License: StatGear

Banned

Posts: 120
Joined: Nov 2016
RE: Getting a loan
This would just ruin the game...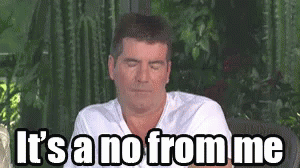 2017-07-30, 18:37
LFS-License: Huskii

Arf. Arf~

Posts: 532
Joined: Mar 2016
RE: Getting a loan
No. Dependant on limit people will end up taking out a loan, buying a used FZ5, playing, getting bored, burning out, leaving. (at least new players) and 80k max? Thats 1 new FZ5 and then a few used ones (and dependant on market some FWDGTRs)

No.
okthnx

Watch me on twitch: HERE!
2017-12-13, 16:56
(This post was last modified: 2017-12-13 18:04 by Adrian.)
LFS-License: Killer345

Normal Person

Posts: 6
Joined: Jun 2017
RE: Getting a loan
TO GET A LOAN YOU NEED TO BE DRIVED SOME K TO GET THE LOAN AND YOU NEED TO BE BIG INCOME TO PAY THE LOAN


2017-12-13, 17:06
RE: Getting a loan
This thread is nearly 5 months old...
User(s) browsing this thread: 1 Guest(s)