2017-10-19, 00:07
(This post was last modified: 2017-10-19 06:36 by Chuck.)
Spintires: MudRunner
MudRunner gameplay



2017-10-19, 06:37
LFS-License: chucknorris

Server Control

Posts: 5,109
Joined: Sep 2011
RE: Spintires: MudRunner
Thread split as this isn't exactly the same product.
2017-10-19, 14:23
LFS-License: viper_fifer

00' Suzuki GSX-R 750 Owner

Posts: 260
Joined: Oct 2011
RE: Spintires: MudRunner
I'm so up for playing this!
2017-10-19, 14:23
LFS-License: MousemanLV

You got a dream, you got to protect it.

Posts: 667
Joined: May 2012
RE: Spintires: MudRunner
Looks like great fun.
2017-10-19, 14:43
LFS-License: Garypants

The Slow One

Posts: 3,039
Joined: Mar 2014
RE: Spintires: MudRunner
I'd probably buy it, not sure how long I'd enjoy it for though.
2017-10-19, 15:14
LFS-License: Ph4nToM89

[6S] Member

Posts: 364
Joined: Jul 2014
RE: Spintires: MudRunner
Oh i almost forgot i had pre-ordered this. Should be fun.
2017-10-19, 17:47
LFS-License: Seal..

cze

Posts: 368
Joined: Jul 2012
RE: Spintires: MudRunner
I am thinking about buying it. I have tried old versions of Spintires and it was fun but not for long time. Things can get stereotype easily there.
2017-10-19, 17:57
(This post was last modified: 2017-10-19 19:20 by GT4tube.)
LFS-License: gt4_pl

-=GG=- -=OK=-

Posts: 1,160
Joined: Dec 2011
RE: Spintires: MudRunner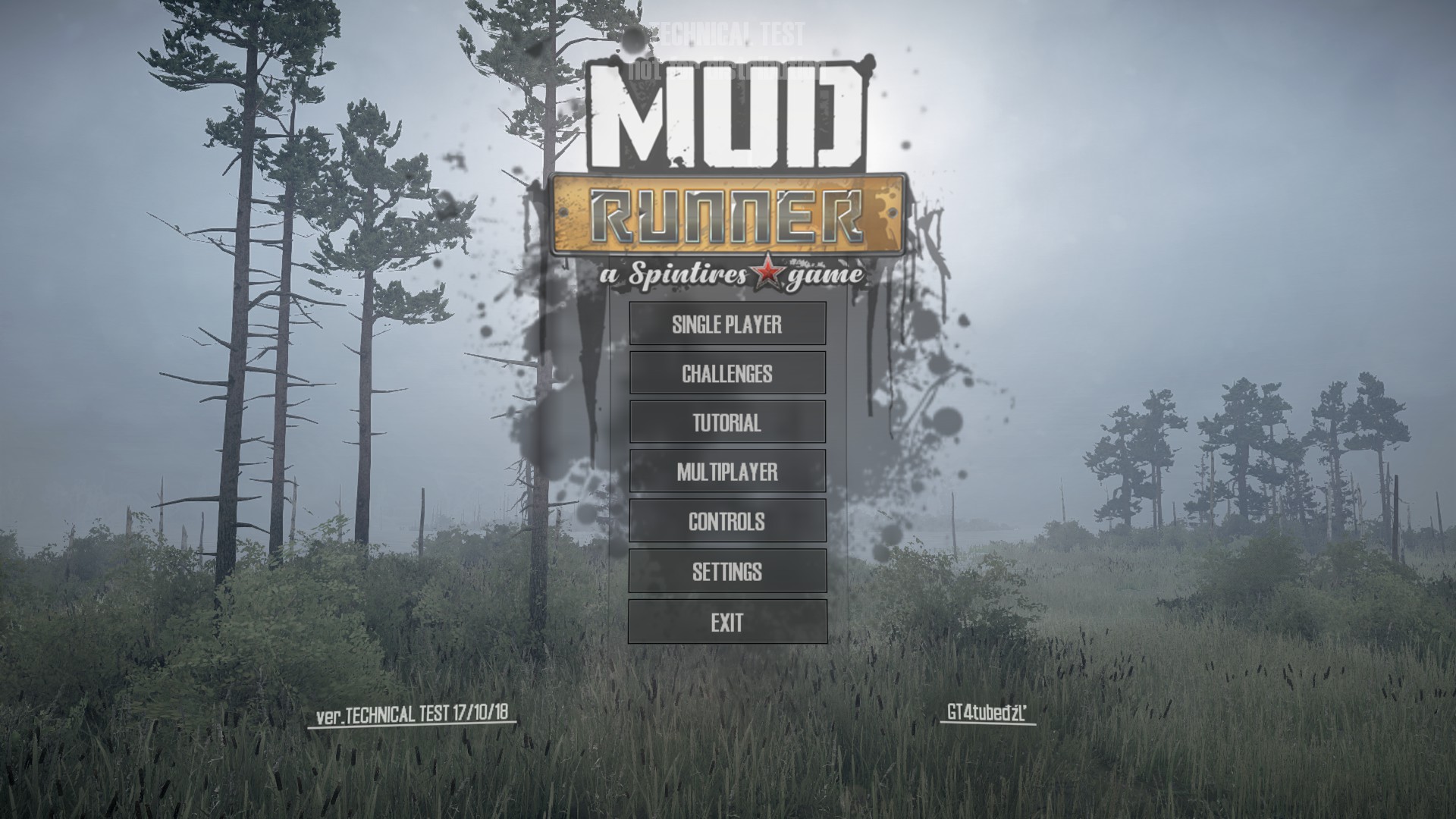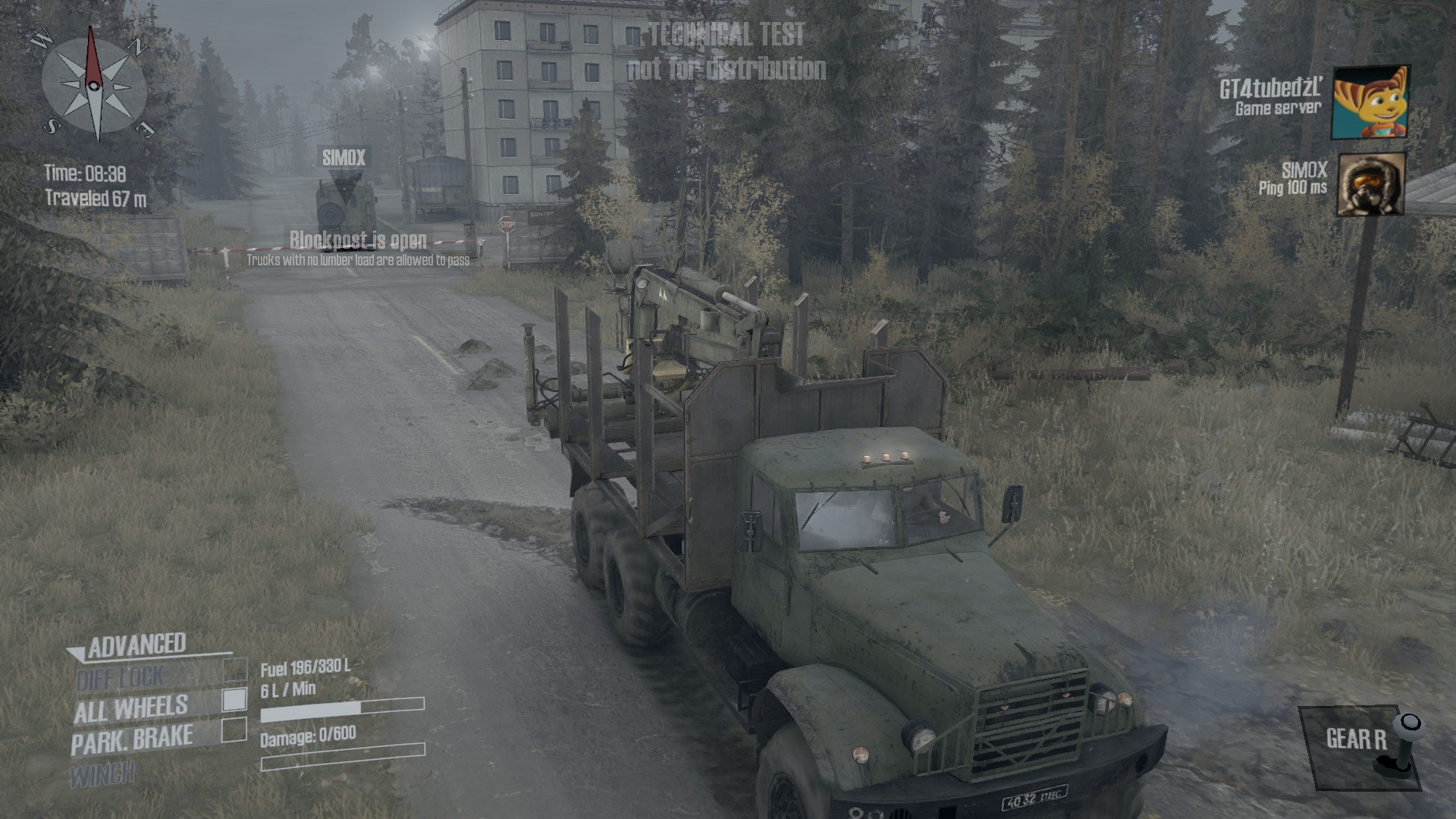 gg
2017-12-07, 17:12
LFS-License: Shikari_San

[TC] Racing Member

Posts: 804
Joined: Aug 2014
RE: Spintires: MudRunner
"Hi everyone,

It's been just over a month since Spintires: MudRunner launched, and we're happy to announce that the second Spintires: MudRunner update is now out!

Here are the main additions and fixes.

CAMERA
Centered Camera
Added a new camera centered on vehicles, that is now used by default by all players.
Players can choose the legacy camera by disabling "Center camera on the truck" in the settings
The new centered camera can be zoomed in/out to increase visibility.
While using Quick Winch, the legacy camera will be used, if players are using a controller.
Cockpit Camera
New feature: Look out of the left window while reversing.
Cockpit camera can no longer be activated underwater.
Cockpit camera can now zoom in.
Cockpit camera is now activated with the right mouse-button.
Added a keybind to activate cockpit camera.

MODS
In multiplayer, if the host had multiple mods installed, and then created a lobby and selected only modded trucks, the client was unable to join and the game would crash. This has now been fixed.
"Reload" in The Proving Grounds will now reload the addons attachment position.
Long mod names will now be shortened.

SAVING & LOADING
Plants (trees) are now properly saved to and loaded from save files.
When moving the camera, the map is now loaded more efficiently.
The game now autosaves every 5 minutes

TUTORIAL & CHALLENGES
The front/rear camera hint is now presented at the beginning of the tutorial, and in THE RIG challenge, and will no longer appear in REPAIR & REFUEL.
THE RIG cockpit bonus objective will now correctly mark itself "finished" as soon as the player reaches the unloading area.
The tutorial will now demonstrate both the legacy and centered camera versions.

OTHERS
Removed the requirement to align a trailer to the truck when loading logs onto a trailer.
Multiplayer chat will no longer overlap with keyboard/gamepad hints at the bottom of the screen.
The mouse will now work properly after activating the Steam Overlay with a gamepad or steering wheel.
When clicking on "load up" points to pack a load, advanced mode will no longer be exited.
Various other tweaks and fixes.

In upcoming patches, we plan to include Workshop support for maps, working mirrors in cockpit view, and additional wheel support.

We'll give you more visibility on updates as soon as we can. Please continue to give us your feedback so that we can together continue to make Spintires: MudRunner the best game it can be.

Many thanks!

Focus Home Interactive and Saber Interactive"
User(s) browsing this thread: 1 Guest(s)