2020-05-11, 17:41
(This post was last modified: 2020-05-11 17:43 by Cola.)
Fun cars!
If you guys were to pick between one of the following cars, bearing in mind fun, reliability and economy (insurance, tax and gas), what would you choose and why?


2020 New Ford Fiesta ST 200 hp inline-3 1.5 Turbo
2020 New VW Polo GTi DSG 200 hp inline-4 2.0 Turbo
2013 BMW M135i F20 320 hp inline-6 3.0 Turbo
2013 GT86/BRZ 200 hp inline-4 N/A

In Denmark, these are roughly the same price, but fun on different parametres. I would consider the first two (new) choices the more sensible options, however more boring. The GT86/BRZ would be a bit cheaper, the BMW would be a bit more expensive. Both the used cars will likely be less reliable with probably around 100.000k kms on the odometer and likely already hooned for several years, however more fun. The new Polo GTI will probably be the most boring, also not even possible to get with a manual gearbox, but also the most obvious choice. The Fiesta ST gets great reviews, however the 3 cylinder 1,5 engine will likely have a
harder life punching out the same horsepower figure as the Polo GTI with less displacement..

What other cars would you suggest that could be fun? RWD and more cylinders are always a great way to achieve fun, but a nice chassis and somewhat decent fuel economy are also nice bonuses.
2021-04-05, 14:52
RE: Fun cars!
Overwhelmed by all the input from you guys, so ended up getting this 2020 Polo GTi AW today
2021-04-05, 15:50
RE: Fun cars!
Nice, Cola
Im sure it'll bring you a lot of fun and also a good daily driver.
2021-04-05, 16:00
RE: Fun cars!
It really surprised me that a new (at the time of your OP) VW Polo GTI would be a similar price to an old M135i in Denmark. There would be a few thousand pounds' worth of difference in the UK.
2021-04-05, 16:37
(This post was last modified: 2021-04-05 16:40 by Cola.)
RE: Fun cars!
Thanks Ras I think it will! Also we'll have to revisit the "Vestkysttur" at some point now to get fresh car pictures
How are they priced in England, BP?
2021-04-05, 17:46
RE: Fun cars!
2020 Polo GTI on Autotrader:
Minimum price listed is
£17,495
- highest is
£21,676
2013 BMW M135i on Autotrader:
I capped the mileage for my search: Minimum price listed is
£12,990
(there was a cheaper one but it was a CatC so I ignored it)
with 90123 KM - highest is
£17,950
It's hard to compare exactly, but at least a few thousand difference at least
The Polo was a nice choice BTW
2021-04-05, 18:24
RE: Fun cars!
2021-04-05, 20:09
RE: Fun cars!
Wow, that really does change it BP.. The 2020 Polo GTI in Denmark ranges from £28500-37500 while a the cheapest M135i in Denmark is a 2014, done 130.000 kms which cost £38100.. Completely hopeless, we get to pay double >
2021-04-06, 17:34
(This post was last modified: 2021-04-06 19:31 by Thomas.)
LFS-License: Thomasdk95

Premium Supporter

Posts: 383
Joined: Oct 2011
RE: Fun cars!
Awesome choice Cola! Can't wait to see it and go for a ride in it for "Vestkystturen" vol. 2
2021-04-06, 20:25
RE: Fun cars!
2021-04-07, 01:29
LFS-License: Prakumba

[F&F]TROY

Posts: 8
Joined: Nov 2011
RE: Fun cars!
And what about the Toyota Yaris GR, we must not forget this.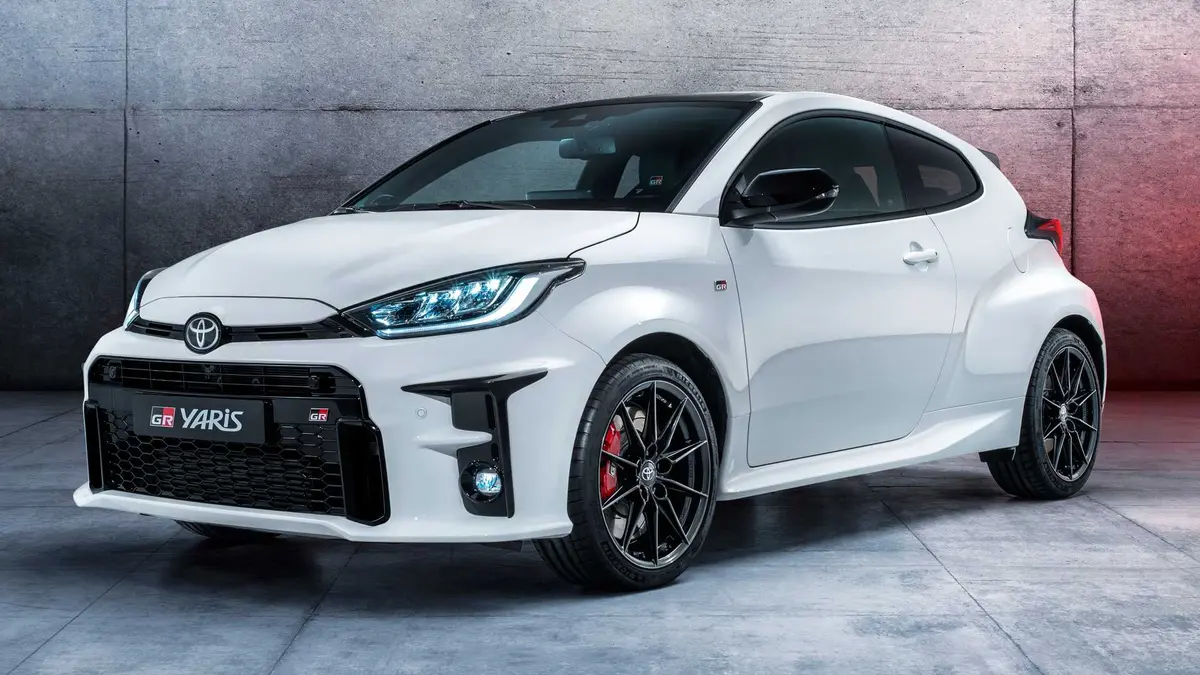 2021-04-07, 21:35
RE: Fun cars!
The Yaris GR is amazingly cool, and according to reviews it also drives amazingly.
Unfortunately the pricing matches is as niche as the car itself. It's double that of a VW Polo GTI, furthermore it's probably out of stock everywhere. Would absolutely love a go in one though
User(s) browsing this thread: 1 Guest(s)
Powered By
MyBB
, © 2002-2021
MyBB Group