2020-03-22, 15:31
What are you doing?
Hey,

Just curious to find out what people are up to at the moment with COVID 19. Are you currently self-isolating? If so, what are you doing to pass the time? How are your governments doing?

Also curious if anyone here has been directly affected yet?

Post your experiences,f you're willing!
2020-03-22, 16:09
(This post was last modified: 2020-03-22 16:29 by Ras.)
LFS-License: Rascar13

Inspector

Posts: 6,469
Joined: Oct 2011
RE: What are you doing?
I'm still at work, but everyone in an office position are working from home. I work in the warehouse department, so i have to help get the goods out. We are only a few working there, though, so no big danger in that. We of course keep our hands clean at all times and avoid close contact with couriers, truck drivers and customers. We generally don't sign for deliveries anymore, as that would be too much contact, so the couriers have a different way to sign for packages now.
Here in Denmark, most things are completely shut down, including all schools, universities and public work places, such as libraries, recycling centres, municipality and city hall positions that are non-essential, etc. Supermarkets, bakeries, home improvement shops, clothes shops and other non-food shops are still open, however shopping centres are not allowed to be open. Every restaurant is closed. Only take away and drive-through's are allowed. Gyms are shut down. Everything that is still allowed to stay open must have hand sanitizer available and there has to be enough space in the shops for people to keep distance to each other. All supermarkets here have introduced markings on the floor to indicate how close you can walk and stand to others. On top of that, a lot of chains have implemented glass between the cashier and customer.
The government has introduced economic help packages for many parts of the society. That way we hopefully avoid too many businesses shutting down permanently and a huge flood of people without jobs all of a sudden.
We are limited to a maximum of 10 people together in a group, and this is actually a law now. The police is heavily patrolling these days and anyone not abiding by this in any public space, will receive a fine of 1500 DKK/200€/215$ (per person in the area).
It is still allowed for us to leave our houses, as long we are healthy and not ill in any way, although the general advice is to limit going out as much as possible. And it seems that a lot of Danes are keeping to this advice, as traffic has decreased heavily, including pollution in the bigger cities. Motorway traffic has decreased with 14-55% depending on which motorway.
Public transport is still running, but passenger numbers have decreased a lot lately.
I don't personally know anyone infected (confirmed) with COVID-19, however i suspect it is only a matter of time before i hear about the first case within family or someone else i know.
Status in Denmark at the time of this post:
12.351 tested
1395 positive
232 in hospital
40 attached to a breathing machine
13 dead
2020-03-22, 17:24
LFS-License: yazan0alothman

Team [RDSR] Leader

Posts: 413
Joined: Jun 2016
RE: What are you doing?
Our technical training is held.
Our training is paid, and there is a possibility that they kick us which is super scary
Meanwhile im here flying!
(nub morreboy in the SAS 737)
2020-03-22, 17:54
LFS-License: X T

Normal Person

Posts: 156
Joined: May 2018
RE: What are you doing?
Hello, I go daily by car to some neighborhoods in Riyadh. I saw that roads, as well as people, have reduced roads significantly. Some shops were closed, schools and universities were suspended until further notice, now e-education is now in place, and the government issued a 16-day quarantine order on homes. In order not to spread the disease, all domestic flights, buses, taxis and trains were suspended for 14 days, starting Saturday.
Corona statistics in Saudi Arabia:
23 thousand were examined
Record 119 new infections Corona today
He recovered 17
Total injured 511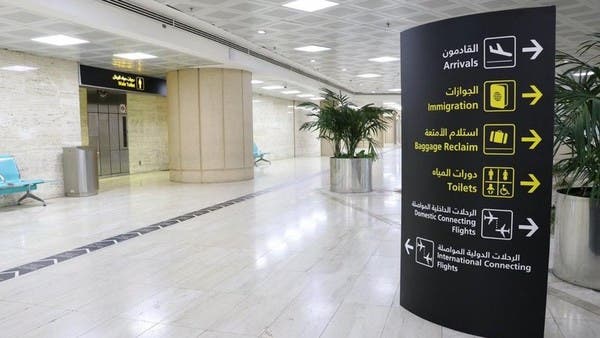 2020-03-22, 19:40
RE: What are you doing?
At the moment in the UK, pubs/bars/clubs etc. have all closed. Schools are closed for most pupils as I understand (the pupils who are still in school are those whose parents are key workers and can't look after them).

Supermarkets are jam-packed, stuff like toilet paper is still very low on stock all the time.

The (UK) government says there's no issue going outside to exercise as long as you stay 2m apart from people. I've personally been going out to walk as normal, but trying to avoid any other person.

Very strange times indeed.
2020-03-22, 20:15
(This post was last modified: 2020-03-22 20:15 by Charlie.)
RE: What are you doing?
For me at the moment, I still go to work due to the nature of my job (monitoring ~250,000 elderly and vulnerable residents on their alarms). The majority of employees (roughly 60%) are working from home as they are self-isolating (including supervisors
), so at the moment, we continue to go into the office until either Bojo says we have to stay at home, or we develop symptoms of COVID-19 and have to self-isolate. We will get issued with a laptop and will be expected to still call handle at home.
It is very weird at the moment, especially where I am at the moment (New Forest), the roads are near enough empty, shops are bare, and there are barely any people out, it is almost like a bomb has hit the local area and I am the only one left alive
Some stats (As of 18:00 22/3/20)
78,340 tested for COVID-19
72,657 tested negative
5,683 tested positive
281 deaths in the UK.
For anyone interested in what I do for a living, click here!
(Click to View)
EDIT: Selling bog roll, 20p per square!
2020-03-22, 20:39
LFS-License: Garypants

The Slow One

Posts: 3,447
Joined: Mar 2014
RE: What are you doing?
For me, the situation is mostly the same as the other UK people. My university has somewhat closed for all lectures and group sessions but all my work is still to be completed by the original deadlines. As I'm a Motorsport student, I had a closed-road rally to be involved in this month, but as we know all sporting events are to be cancelled/postponed. The driver entry's will have been refunded but the organisers have said to have lost about £7,000 just by cancelling it.

Roads are somewhat quiet, especially today as it's Mothers Day in the UK so a lot of people have more reason than coronavirus to stay inside.

Mcdonalds are still open, those guys are fearless.

That is all.
2020-03-22, 22:05
LFS-License: HOWLINmad22

Why you heff to be mad?

Posts: 4,339
Joined: Apr 2012
RE: What are you doing?
On voluntary unpaid leave from work till the end of the month, we're all trying to save them some money where we can so we all keep our jobs through this mess. Today was day 4, so far 3 of those days have been spent cleaning the cars inside and out since we've had some nice weather and otherwise i'm bored shitless.
Feel like i've been at home for an eternity already, can't wait to go back to work next month.
Hope everybody is staying safe, look after yourselves!
2020-03-22, 22:08
RE: What are you doing?
Daaamn, you know shit's hit the fan when even McDonald closes!
2020-03-23, 07:56
LFS-License: nathan818

Inspector

Posts: 889
Joined: Dec 2011
RE: What are you doing?
Could work from home easily, work refuses to let us to that as they are constantly "Risk Assessing" and "monitoring" the situation. Apparently security is the main issue they are using dispite the fact people worked from home prior to this incident.

Bunch of ***** to be honest.
tinypic ded m8
Howlin loves Internet Explorer.
2020-03-23, 08:59
LFS-License: kyle-caz

The Weird One

Posts: 1,209
Joined: Dec 2012
RE: What are you doing?
I work part-time in a pub. My work has shut now due to government guidance, so I have no work at all - I'm looking for temp. jobs at places like Tesco or Morrisons.

Apart from that, not too much to be fair. Just trying to get through this shitstorm.
2020-03-23, 20:11
RE: What are you doing?
Following on from yesterday, I have been advised to self-isolate for at least 12 weeks (yes, you read that right), as I am classed as "severely vulnerable".
Sucks to be me rn, can't even to to the shop
2020-03-23, 20:16
RE: What are you doing?
2020-03-23, 20:20
RE: What are you doing?
(2020-03-23 20:16)

BP Wrote:

(2020-03-23 20:11)

Charlie Wrote: Following on from yesterday, I have been advised to self-isolate for at least 12 weeks (yes, you read that right), as I am classed as "severely vulnerable".

Sucks to be me rn, can't even to to the shop


Damn, stay safe!
Ha! Not like i'm gonna get hit by a bus or anything LOL
(worst thing i could do is stub my toe)
2020-03-24, 19:35
LFS-License: toniara97

Some noob

Posts: 1,619
Joined: Feb 2012
RE: What are you doing?
Driving a truck to provide theres enough products in shops
I just need to keep care of hygiene ALOT, as im in contact with people alot during my usual workday, dont want to get sick, nor get anyone sick.
What ive noticed, which can be taken as good or bad, that the shops/industries i bring stuff to, have their own "rules" on what the person bringing their stuff can do or cant do.
For example, i cant take any signatures, cant let no one on the cargo bay except me and my workmate (if i have one), and i cant roam around the cargo area other than the places i MUST go. Also keeping the cargo bay of the truck clean as possible is a must.
Im pretty much ok with the things that i have to deal with during Covid-19. It sucks sometimes.
User(s) browsing this thread: 1 Guest(s)