LFS Development Discussion [0.6R]
2018-03-18, 09:17
(This post was last modified: 2018-03-18 09:18 by AOR Nova.)
LFS-License: microspecv

Is very fast.

Posts: 179
Joined: Feb 2017
RE: LFS Development Discussion [0.6R]
(2018-03-18 09:08)

GT4tube Wrote: Lel.

@AOR Nova If you need become Developer in LFS? what will you do? xD
Hire some Danish slaves and get to work developing it to full potential!!!!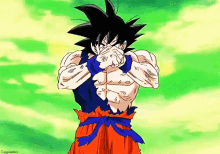 Okay, but I probably would escalate the development process and form a team of developers bigger than just 3. Work off the current physics, pump tracks and vehicles out and probably expand into other sales platforms like Steam. Would be eager to see what LFS will be with a large spectrum of tracks and vehicles. Definitely league-able and would probably be a boost for TC as well, with more worlds to tinker with.
Then once there is a actual solid "base" to begin with (i.e tracks and vehicles are settled), then I'd begin work on the physics followed by all the nitty witty small stuff like I don't know... a bush... some shadows that you'll never notice flying by at 250 kph... ectra.
User(s) browsing this thread: 1 Guest(s)
Powered By
MyBB
, © 2002-2018
MyBB Group